Please take a minute to prepare yourself for the session by reading our spray tan guide. The airbrushing will take about 15 - 30 minutes. Hair cap, barrier cream for your hands, sticky feet, lip balm, eye protection, and nose filter are offered. You choose what you would like to wear.
Strapless bras or swimsuit tops are great leaving no lines. If you have a sweetheart neckline dress, please make sure your tanning garments allow for the neckline. Microfiber underwear are perfect as they tend to cling to the body and are not at tight as a swim suit. Anything worn during the airbrush session will leave a line including jewelry.  We are an all female staff, women may tan in the buff. Men must wear boxer briefs, speedos, or a body builder thong. Ladies if you are opting to go nude you must be 18 or older. If you are under 18, a parent must accompany you to your first appointment to sign a release.
---
24 hours before your spray tan session
Exfoliate and shave the night before. Be nice to your skin while exfoliating. Make sure your massage, manicure, pedicure, face and body wax appointments are before your tanning appointment. If you are having a massage please remove all oil before your spray tan session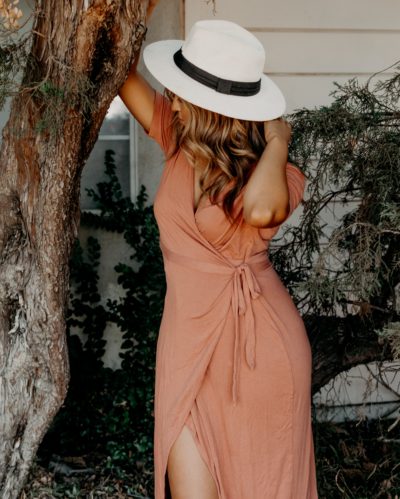 1 hour before your spray tan session
Shower or remove all makeup, lotion, and deodorant off the skin. Do not apply anything to the skin. Leave your jewelry at home and wear dark loose clothing. Absolutely no sports bras, leggings, or skinny jeans. Long or maxi dresses are great, while boots and sweats protect a spray tan in the winter.
Wearing a dress after your session will not leave tan lines
---
Wait at least 8 hours after your tan to shower.
Avoid water - all water - snow, rain, showers, baths, wet dogs.
After spraying: go "commando" or wear the garments you wore tanning. Large baggy tee shirts and sweat pants, or loose fitting dresses are comfortable and will not rub off your bronzer or tan. Reminder, absolutely no leggings, skinny jeans, or sports bras.
After your first shower
We carry body washes and tinted moisturizers that will maintain the longevity of your tan. As your tan begins to fade, if you intend on airbrushing again, do not scrub the tan off. Our blog has resources on more about maintenance and removal.
Swimming in the ocean, pools or hot tubs and sauna will effect your tan. For best results wait 48 hours before and ask your tech her secret! It's listed on the blog too!
---