Organic spray tan:
with instant results lasting an average of 14 days, specialized contour application, and the best auto booth on the market.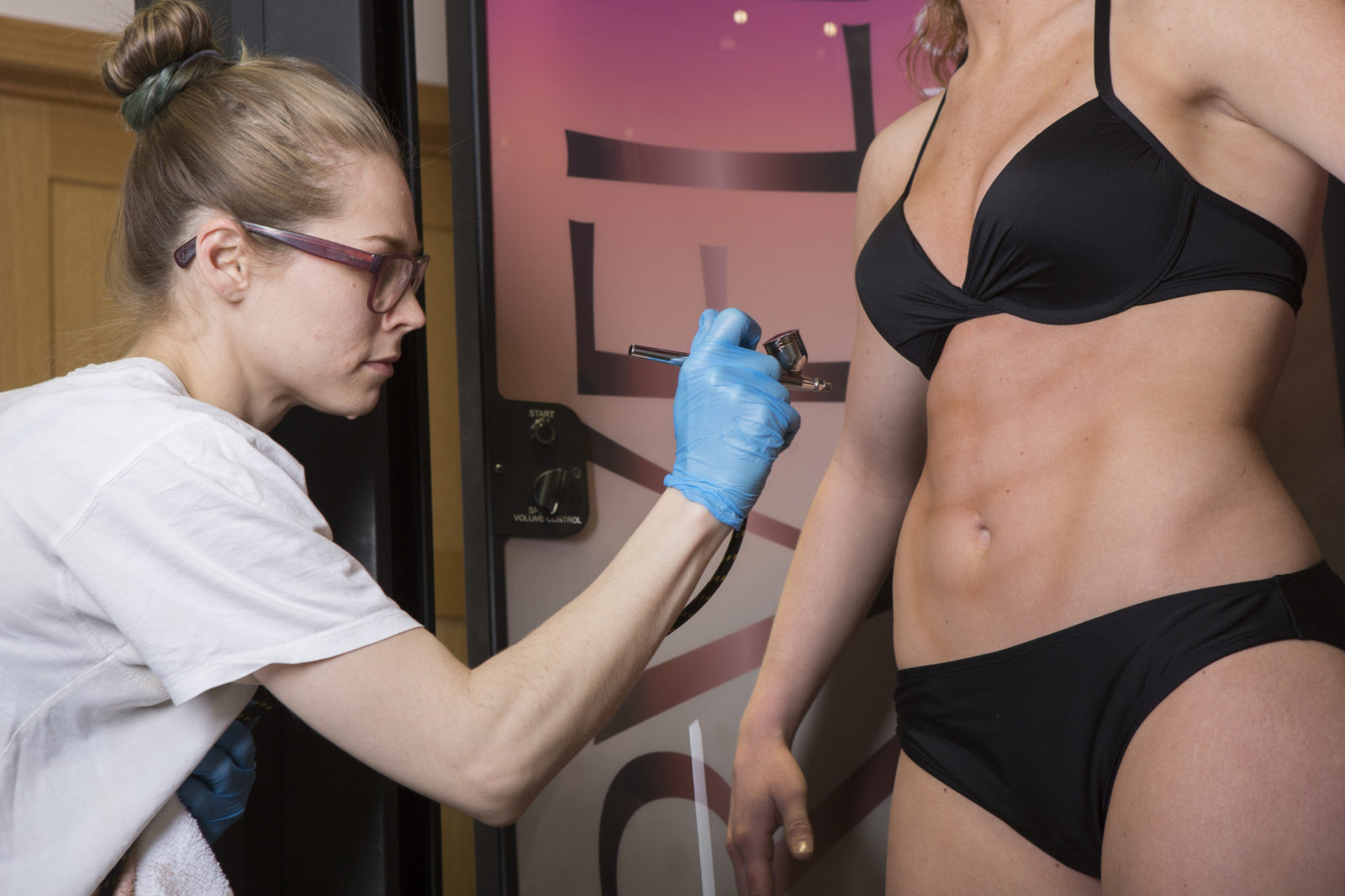 We are different....Creating our signature tan is fast, smells amazing, has a customized tone, in addition to being organic. When choosing what we use in our salon it must perform with excellent quality and value.  Tanning Cabana's artist applied airbrush spray tans boast an average of 14 days before beautifully fading. In 2013 our founder's mother was diagnosed with melanoma for the sixth time. As a result, Tanning Cabana a former tanning beds salon, eliminated tanning beds for your safety. As Minnesota's most thoughtful tan we treasure your tan with expert sunless education and advice.
Our master artist has over 1,000 tans experience. Her background rooted within art and luxury service, she understands that one bad experience can deter a life time of great spray tans.  Choosing artists that are former clients accustomed to our high standards, each artist is trained only by our master artist.
A highlight of our master airbrush artist's career was with a female body builder she found to be one of her most inspirational friends in life.  At her first session with Tanning Cabana, she stepped on to the warm towel in the booth and declared, "You are an angel." Those of you who have had many airbrush tans, we might surprise you when we pull out all the stops. It's small details with in the process that make our tans luxurious. The fine points are every bit as important as the fabulous results.
Part of our philosophy is to include you -  a great tan is 50% artist and 50% educated client. Please read our preparation guide for your flawless lasting tan. We couldn't do it with out you! To prep for your tan click here. 
Check out our studios on beautiful Loring Park Minneapolis Minnesota!